Earn 1000 EUR per month with this mining rig!
NVIDIA RTX 3060 Ti is becoming very popular on NiceHash! That is why we assembled a mining rig with 10x NVIDIA RTX 3060 Ti. This mining rig's hash rate is more than 600 MH/s and draws only 1400W. Currently, that is around 40 EUR per day! Who needs an ASIC after all?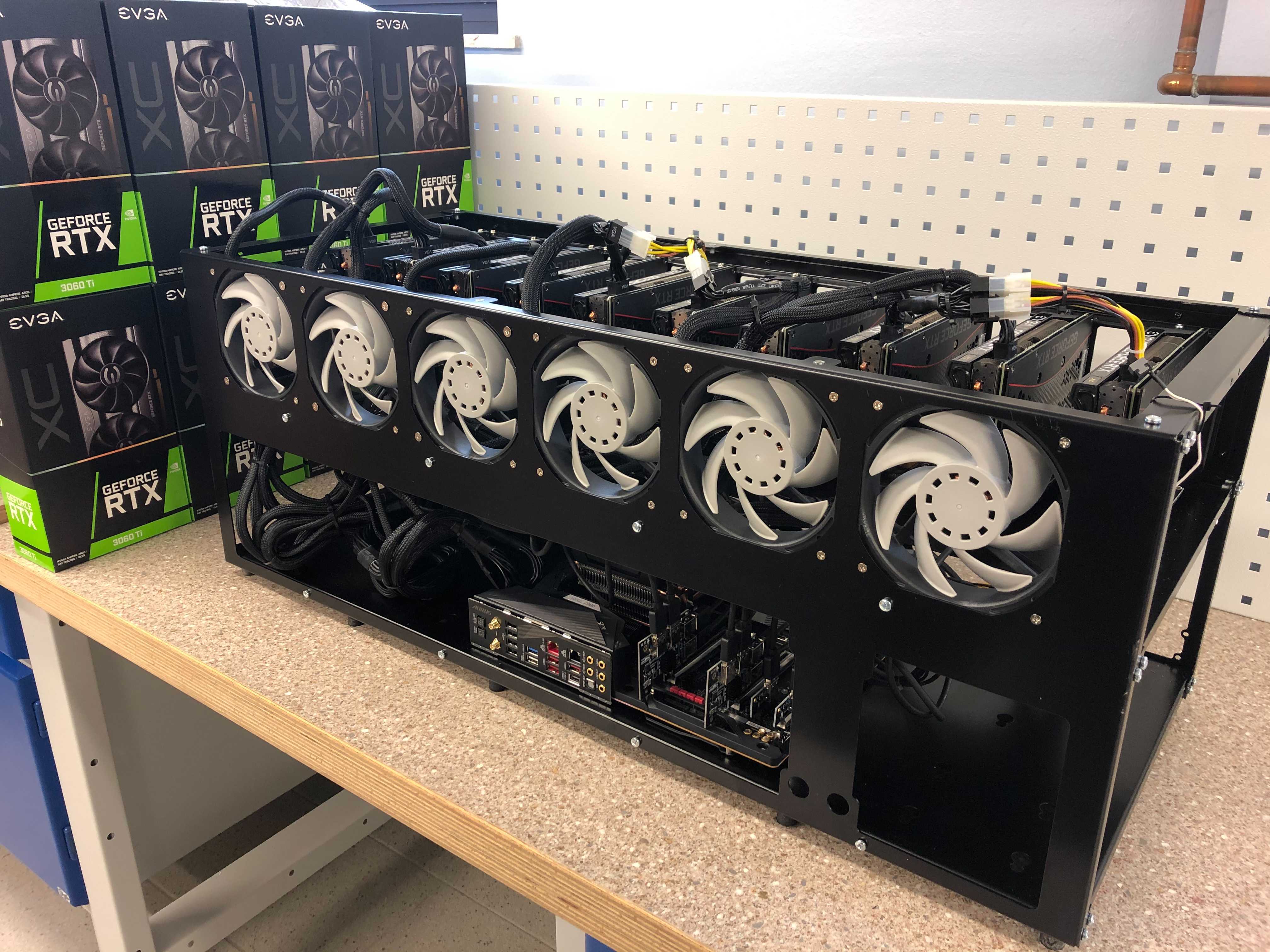 Let's go through some numbers:
| | |
| --- | --- |
| Daily-earnings: | 40€ |
| Weekly earnings: | 280€ |
| Monthly earnings: | 1120€ |
| Monthly electricity costs (0.10€/kWh): | 100€ |
| Monthly net earnings | 1020€ |
We spent around 6.000€ on the whole system. Based on current profitability we will earn that money back in just 6 months! After that, we will earn another 6.000€ by next Christmas! If the price of Bitcoin continues to rise, we will earn that money even faster.
The best thing about this is that we can resell the GPUs for at least ¾ of the initial investment!
How to earn 1000€ of Bitcoin per month with a mining rig?
Building mining rigs and mining cryptocurrencies used to be considered a thing that only nerds and computer geeks do. Nowadays, mining is easier than baking bread!
NiceHash allows you to try mining and actually start earning Bitcoin in just 10 seconds with your PC at home. Give it a try and see for yourself. TRY MINING NOW
Mining Rig Components
We decided to use the RTX 3060 Ti simply because of its great performance per watt ratio. One of our goals was to build a mining rig with just one power supply! We used a single 2000W power supply. Due to the lack of new mining boards availability, we were forced to use PCIe USB splitters, which (honestly) surprised us by their simplicity and stability!
Components used: GPU: 10x 3060 Ti
CPU: AMD Ryzen 5600x
Motherboard: Gigabyte X570 AORUS Master
PSU: LEADEX 2000W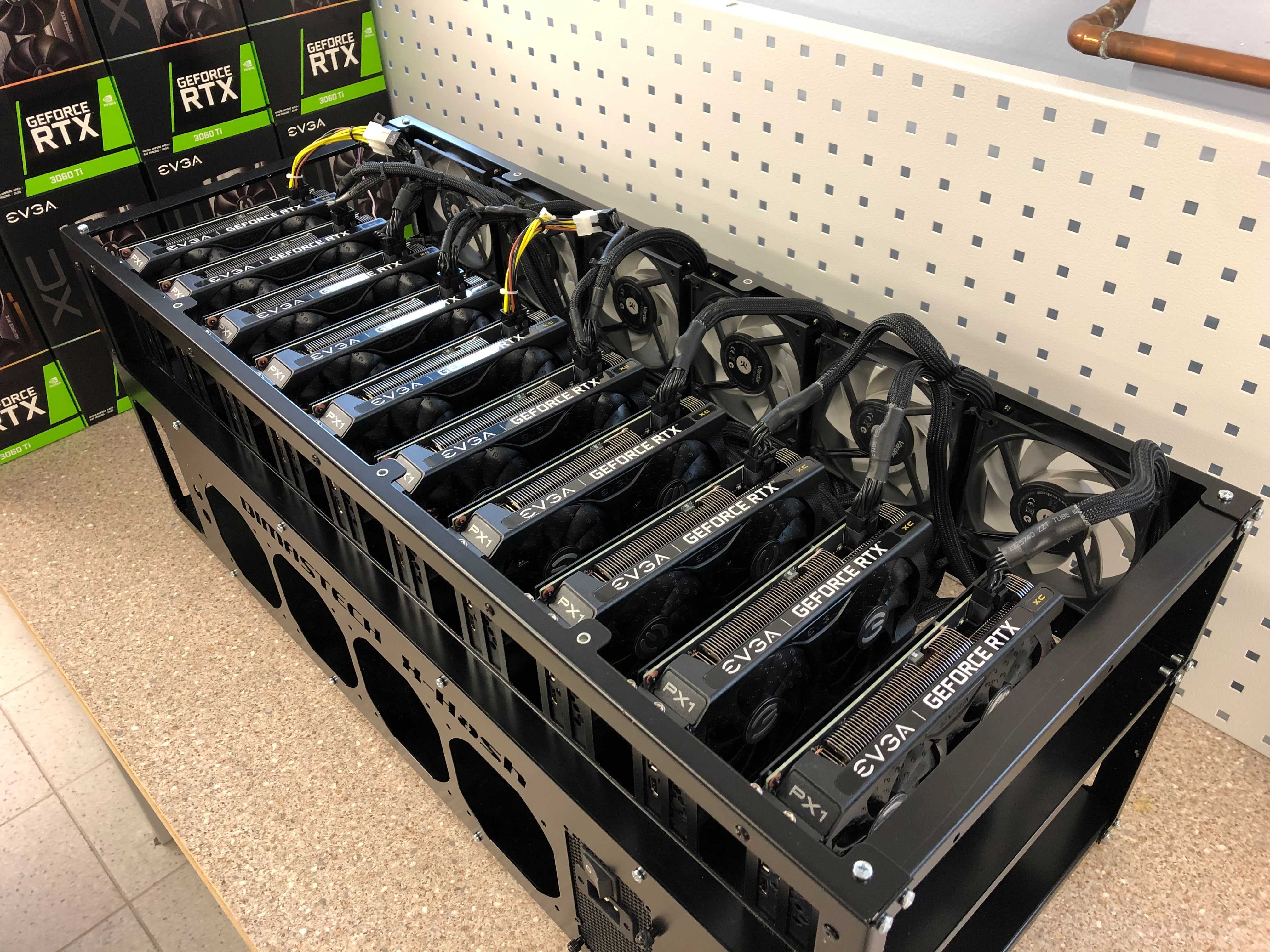 What software did we use for this mining rig?
For mining software, we decided to use Excavator developed by NiceHash in combination with an alpha tool Octune (not released yet for the public), also developed by NiceHash. It allows setting and reading personalized data for miners.
Excavator
Excavator is a very lite (yet powerful) NVIDIA mining software developed and signed by NiceHash. It features a competitive (and sometimes better) hash rate than competitive mines. And most importantly, its main advantage is that it has a 0% fee, unlike other 3rd party miners which generally charge a 1% development fee.
Excavator is included in NiceHash Miner or it can be downloaded manually as a standalone miner from here.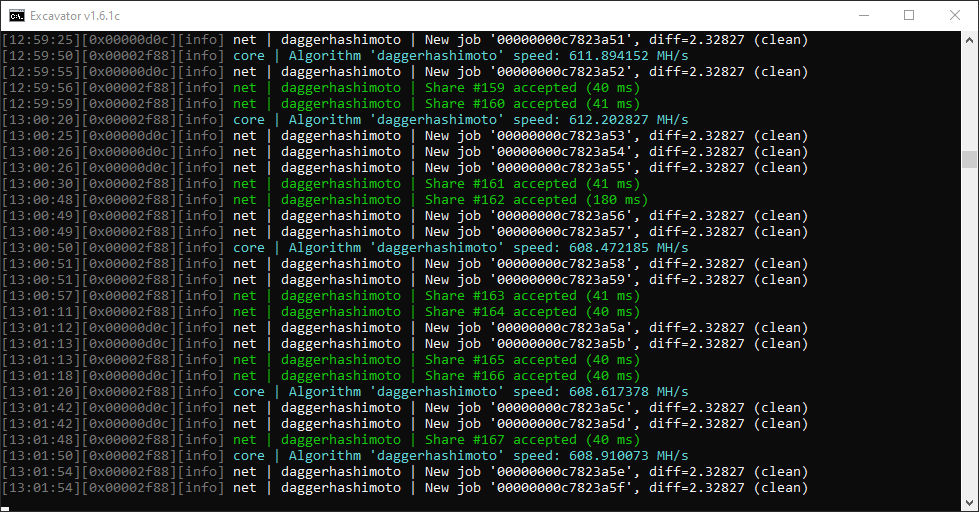 Optimizing RTX 3060 Ti
Out of the box, 3060 Ti hashed at 50.3 Mh/s with a 191W power draw. This equals around 263 kHs/J (0.263 MHs/Watt). At that point, the PerfCap sensor showed that the GPU is limited by reliability voltage.
After lowering the Power Limit we found the sweet spot to be at around 65% or somewhere in the 125W – 130W range. This increased the efficiency from 263 kHs/J to 385kH/J. Simply by lowering the Power Limit.
First, we thought that the best overclock setting for 3060 Ti is the -500 Core Clock and the +1200 Memory Clock. Anything above that was not stable and crashed our drivers. BTW, Excavator can handle driver crashes and fully recover from them.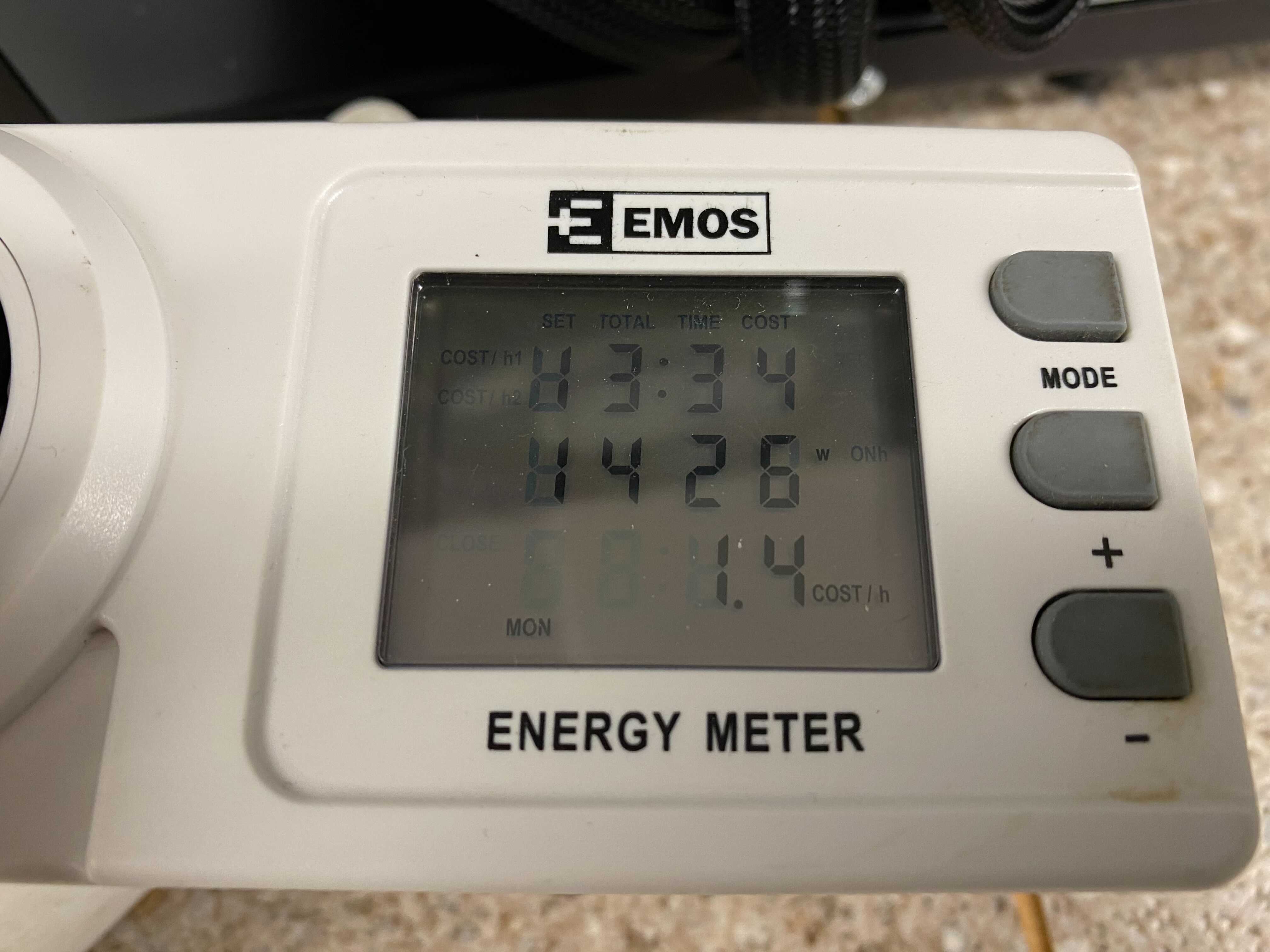 As it turned out, lowering PCIe speed from gen3 to gen2 increased stability. Which allowed us to use -500/+1300 with a 65% (130W) Power Limit. We increased efficiency to 484kH/J.

BONUS: Lowering Core Clock allows the power, which would otherwise go to the GPU, to go to the memory instead. This will increase the maximum Memory Clock.